Arhitecture and Engineering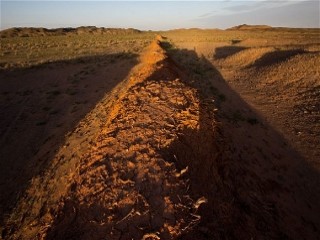 British explorer discovered new section of Great Wall in Mongolia, dated 115 BC
Despite discovering nothing during his researches for the Great Wall in Mongolia, the British explorer William Lindesay has not been let not by the results and pursued his work. With the help of lauded but hard-to-find expert in the region, professor Baasan Tudevin, Lindesay recently had a breakthrough. As Lindesay posted an advertisement in a local newspaper, Baasan offered to help and with the Mongolian geographer in his team, Lindesay formed an expedition last year, in August in the Gobi desert, according to The Telegraph.
Lindesay followed some already known structures, by taking with him two Land Cruisers, 44 gallons (116 litres) of water, 12 gallons (32 litres) of extra gasoline and a lead from Google Earth, began poking around about 25 miles (40 km) from the sensitive Chinese-Mongolian border. Two days into the exploration, his team discovered what is thought to be the first section of the Great Wall to exist outside of China. Lost for nearly 1,000 years, the wall's 62-mile-long (102 km) arm is made mostly of shrubs and dirt. Lindesay told the Telegraph much of the wall is about shin-level, but there is also a stretch that reaches up to his shoulders.
At first, Lindesay thought the section was built around 120 B.C. during the Han dynasty. However, carbon testing placed the remnants in the 11th or 12th centuries. "Overall, the Wall of Genghis Khan in Ömnögovi appears to be a missing piece of the Han Dynasty Great Wall which was routed through the heart of the Gobi around 115BC," Lindesay told the Irish Times. Lindesay theorizes that Ghenghis Khan's third son, Ogedei Khan, built the wall to put a stop to gazelle migration from China.
As a reconnaissance of his work, the British explorer was awarded the rank of O.B.E. (Officer, Order of the British Empire) in 2006 and is the author of several books including The Great Wall Revisited: From the Jade Gate to Old Dragon's Head and Alone on the Great Wall.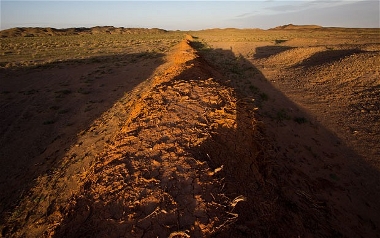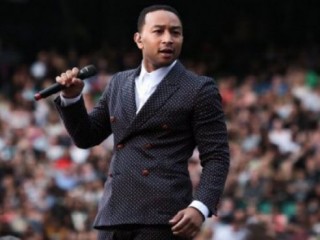 John Legend collaborates with Pharrell, Q-Tip and Hit-Boy for upcoming album
added on Tuesday 6th August 2013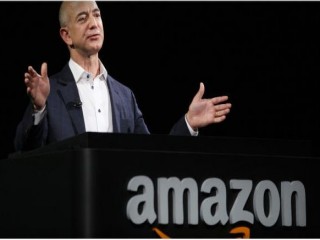 Jeff Bezos buys The Washington Post though he won't be leading it
added on Tuesday 6th August 2013