Politics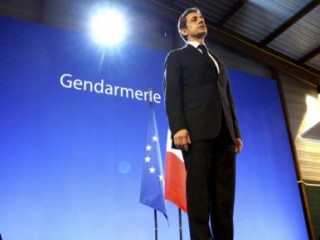 French President Nicolas Sarkozy gets unexpected lift in his presidential race due modest economic growth
Along with his much awaited presidential candidacy announced on Wednesdat - during the inauguration of his headquarters at the Gendarmerie Nationale in Issy-les-Moulineaux, the French
President Nicolas Sarkozy
has also launched a personal Twitter page, and, uncharacteristically humble, thanked all those "who will kindly follow me." Five hours after the first tweet on
"NicolasSarkozy,"
it had reaped 32,000-plus followers. Hollande's
"fhollande"
already has over 146,000 followers.
The conservative president, whom many blame for France's economic troubles, has for months trailed Socialist nominee Francois Hollande in the polls. But his work has just become easily, as an unexpected growth of the French economy was announced the same day.
On Wednesday morning, figures for the fourth quarter of 2011 showed that the French economy unexpectedly grew by 0.2%, lifting full-year economic expansion to 1.7%. This gives Sarkozy an argument against critics of his management of France's crisis-rattled economy, who contend his recent embrace of austerity measures will result in the kind of shrinkage confirmed elsewhere in Europe on Wednesday. It will also restore a little more strut to Sarkozy's stride in his dealings with German
Chancellor Angela Merkel
- whose emergence as uncontested leader and task-master in responding to Europe's debt crisis may suffer from the news that Germany's economy shrunk in Q4 2011 by the same 0.2% margin that France's grew.
France's unexpected Q4 advance was not just offset by the corresponding decline in Germany, it also contrasted with slides of -0.1% in Austria and -0.7% in both Italy and the Netherlands. The debt-swamped Greek economy shrunk by 7% in the fourth quarter of 2011 - and 6.8% for the entire year. Economic activity in over-indebted Portugal was down 1.5% in 2011 and is expected to decline a further 3% in 2012.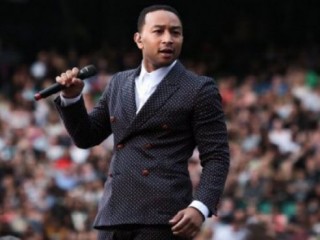 John Legend collaborates with Pharrell, Q-Tip and Hit-Boy for upcoming album
added on Tuesday 6th August 2013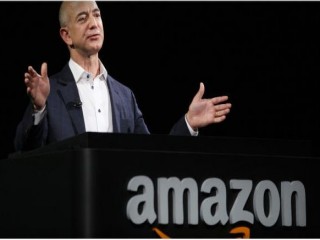 Jeff Bezos buys The Washington Post though he won't be leading it
added on Tuesday 6th August 2013