Arts and Entertainment
Friendly Fires' new album set to be released under different name
Band's Summer tour dates as follows: 12 July : Gurtenfestival, Bern, Switzerland ; 14 July : Red Rocks Tour, Novosibirsk, Russia ; 17 July : GlavClub, St Petersburg, Russia ; 19 July : Slottsfjell, Tønsberg, Norway ; 20 July : Positivus Festival, Salacgriva, Lativia ; 27 July : The Arches (DJ Set), Glasgow, Scotland ; etc
Friendly Fires frontman Ed Macfarlane has recently unveiled band's plans of releasing a new material. He explained that their latest material may not fit within the Friendly Fires mould, and that they may decide to unveil it as part of a separate project, apparently under a new name. "We've been working on eight-minute-long tracks that don't sound anything like what we do now," he told The Mirror.
He added: "The music is what it's all about for us so if it means we release under a different name then that's fine." "Thank you for raving in this terrible weather," acknowledged frontman Macfarlane. "Just imagine you're on a tropical island right now."
The band just finished the second night of this year's Lovebox Festival in June. They will perform at the upcoming Berlin Festival alongside Franz Ferdinand and Sigur Rós, during the festival which will be held on September 7 to 8.

Band's Summer tour dates as follows:
12 July : Gurtenfestival, Bern, Switzerland
14 July : Red Rocks Tour, Novosibirsk, Russia
17 July : GlavClub, St Petersburg, Russia
19 July : Slottsfjell, Tønsberg, Norway
20 July : Positivus Festival, Salacgriva, Lativia
27 July : The Arches (DJ Set), Glasgow, Scotland
28 July : Global Gathering, Stratford-Upon-Avon, United Kingdom
31 July : Amnesia (DJ Set), Ibiza, Spain
07 August : Terraneo Festival, Šibenik, Croatia
09 August : Sziget Festival, Budapest, Hungary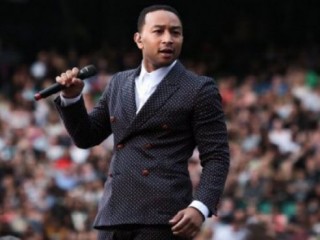 John Legend collaborates with Pharrell, Q-Tip and Hit-Boy for upcoming album
added on Tuesday 6th August 2013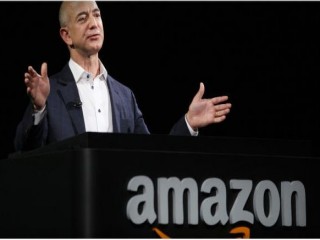 Jeff Bezos buys The Washington Post though he won't be leading it
added on Tuesday 6th August 2013