Arts and Entertainment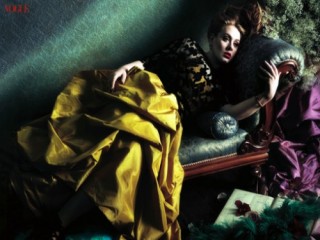 Grammy awarded singer Adele lands on Vogue's cover, March issue
While Adele made her comeback performing at the Grammys and leaving home with six trophies, one for each category she got nominated, Lady GaGa unfortunately walked home empty handed. But she doesn't hold the grouch on the British singer as she said she deserved every Grammy she won.
GaGa wrote on Twitter: "What a beautiful night last night was, Adele deserved every award she won and perhaps an extra one for being such a kind and lovely woman."
Adele's winnings on Sunday night, February 12th included Album Of the Year, Record Of the Year, Song Of the Year, Best Pop Solo Performance, Best Pop Vocal Album and Best Short Form Music Video. Meanwhile, fresh off of her mega Grammy-winning streak and straight to the newsstands, Adele covers Vogue's March issue. For the beautiful Brit's pictorial, the 21 songbird flaunts her curves in the Victorian-themed spread. In her interview with the fashion bible the chart-topper said of jaw-dropping Grammy performance, "There are a lot of people who probably think that I'm never going to sing again. So I will come for them and kick their arses".
The 23-year-old also explains why she's a catch, "I am attentive. I will do anything for my man. I am a good cook. I'm funny. Always want to have sex." Guys, don't need be intimidated, the red carpet beauty added, "I am never writing a breakup record again, by the way. I'm done with being a bitter witch."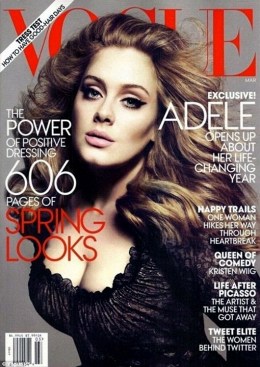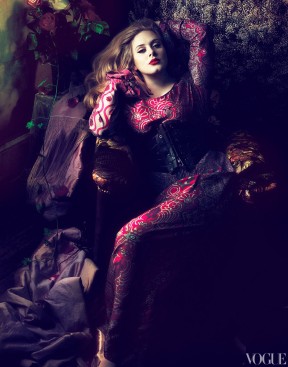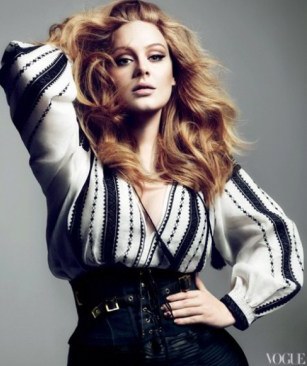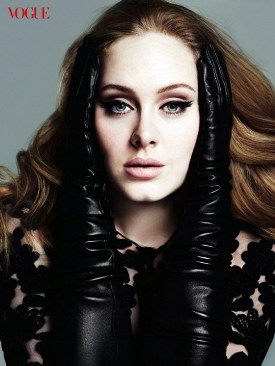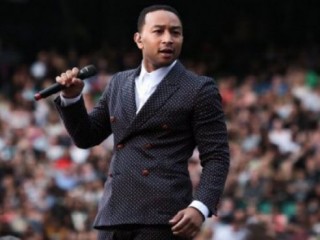 John Legend collaborates with Pharrell, Q-Tip and Hit-Boy for upcoming album
added on Tuesday 6th August 2013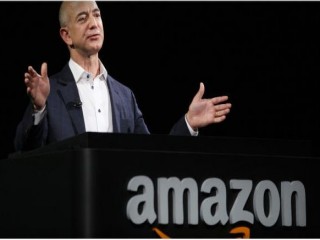 Jeff Bezos buys The Washington Post though he won't be leading it
added on Tuesday 6th August 2013