Sports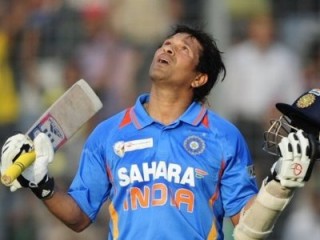 India's cricketer Sachin Tendulkar first to score 100 centuries
India's cricketer Sachin Tendulkar has become the first player to score 100 international centuries by compiling a ton in a one-day game against Bangladesh in Dhaka. The 38-year-old completed his landmark century, his 49th in one-day cricket, with a single clipped to square leg.
After being dismissed for 114, he said: "I was not thinking about the milestone. It hasn't sunk in."
Tendulkar had twice been out in the 90s after scoring his 99th century against South Africa in March 2011. The right-hander, who holds the record for scoring the most Test and one-day runs, has also scored 51 Test tons. Tendulkar, whose own celebration was a little muted, was immediately congratulated by the Bangladesh players after he jogged through for the single to bring up his century, scored off Shakib Al Hasan.
The hundred was Tendulkar's first against Bangladesh in one-day cricket and he added another 14 runs before edging a Mashrafe Mortaza delivery to wicketkeeper Mushfiqur Rahim.
He added: "A year ago when I got my 99th hundred the media began talking about it. Everybody began asking me about that. It began [to get a] little difficult. I was not playing for my 100th hundred. I have lost about 50 kilos. Enjoy the game and chase your dreams. I had to wait for 22 years for one dream, the World Cup."
International Cricket Council chief executive Haroon Lorgat has also paid tribute to Tendulkar's achievement. "This is indeed a magnificent feat and not likely to be easily emulated. The number 100 is special for a batsman and to record 100 centuries for your country is a massive statement. Like millions of others I have followed his career ever since he first played for India as a gifted 16-year-old and now, more than two decades later, his passion and personal records, which include more than 33,000 runs at international level, is a modern day wonder. Sachin is a true role model who will undoubtedly hold a special place in cricket's history."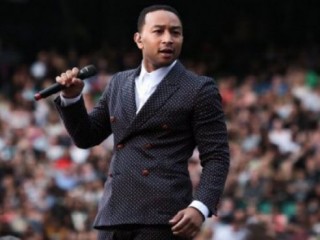 John Legend collaborates with Pharrell, Q-Tip and Hit-Boy for upcoming album
added on Tuesday 6th August 2013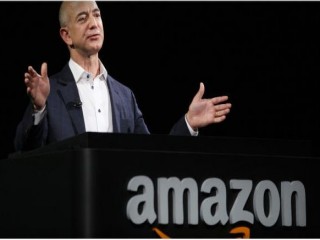 Jeff Bezos buys The Washington Post though he won't be leading it
added on Tuesday 6th August 2013