Arts and Entertainment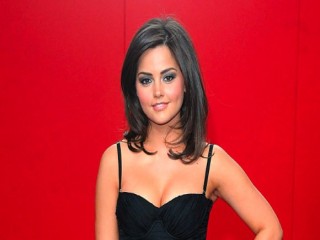 Jenna-Louise Coleman plays new role in Doctor Who's at Christmas Special
Currently filming its seventh sci-fi series, BBC America recently announced a new companion for Doctor Who's. Former Emmerdale actress Jenna-Louise Coleman has been named as Doctor Who's new sidekick. During a press conference on Wednesday morning, March 21st it was made the announcement, also revealing that Coleman will start filming in May and make her screen debut in this year's Christmas Special.
The actress, who has also had parts in Waterloo Road, Captain America: The First Avenger and ITV's new drama series Titanic, will replace Karen Gillan as Matt Smith's partner in crime. Gillan will depart the show during its next series along with Arthur Darvill, who plays her on-screen husband Rory. Steven Moffat wrote on Twitter: "Amy & Rory will leave in a final encounter w/ the Weeping Angels in ep.5 Not everyone gets out alive & I mean it this time."
Speaking about her new role at the press conference and starring alongside Matt Smith, 25-year old Coleman said: "I'm beyond excited, I can't wait to get cracking; working alongside Matt I know is going to be enormous fun and a huge adventure."
Speaking about why he chose Coleman, the show's boss Steven Moffat said: "It always seems impossible when you start casting these parts, but when we saw Matt and Jenna together, we knew we had our girl. She's funny and clever and exactly mad enough to step on board the Tardis."
He continued: "It's not often the Doctor meets someone who can talk even faster than he does, but it's about to happen. Jenna is going to lead him his merriest dance yet. And that's all you're getting for now. Who she's playing, how the Doctor meets her, and even where he finds her, are all part of one of the biggest mysteries the Time Lord ever encounters. Even by the Doctor's standards, this isn't your usual boy meets girl."
Both remained tight-lipped as to the details of Coleman's character. Doctor Who resumed filming in Cardiff last month, and recently shot an episode in Spain, which was doubling up for the Wild West.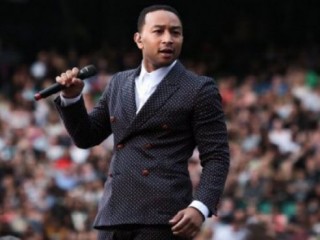 John Legend collaborates with Pharrell, Q-Tip and Hit-Boy for upcoming album
added on Tuesday 6th August 2013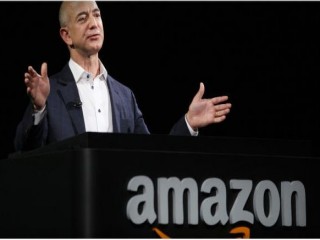 Jeff Bezos buys The Washington Post though he won't be leading it
added on Tuesday 6th August 2013