Arts and Entertainment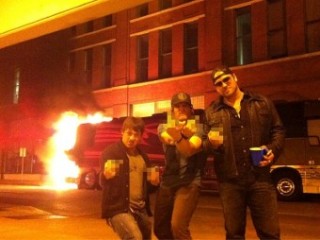 Jerrod Niemann's tour bus busts on fire after Chattanooga charity show
Country musician Jerrod Niemann had a brush with death on Tuesday night, March 6th and now he is grateful for his surviving to country singer Lee Brice and another friend for saving him and the entire entourage from getting out the burnt tour bus. The singer performed on Tuesday night at the Heart Strings for Hope benefit in Chattanooga, Tenn. where he and other stars raised $65,000 for charity.
The singer, his band mates, father and uncle had to evacuate Niemann's tour bus after his pal, country singer Lee Brice, warned them that they'd better get out. "I smelled something when I got on the bus but I figured it was that smell a heater makes when it comes on," Niemann told PEOPLE. "John Stone, a songwriter who was with us because he wrote Lee Brice's new song, said, 'Dude, I think your bus is on fire.' I said, 'No, that's the heater.' But he had been on Lee's bus when it caught on fire just recently, so he was pretty adamant. He and Lee went outside and Lee came back on and said, 'No dude, this bus is on fire! You need to get your stuff and get off now!' "
Indeed, the bus was on fire. Niemann posted a photo on Twitter of himself, Brice and a friend with the blazing bus in the background. "We could see the fire moving up from the back corner of the bus, under the bus, and we were backing up, then the windshield blew out with a piece of blind stuck to it," he says of those scary moments. "All the pressure built up and blew it out."
In the end, Niemann says he's happy to be alive. "I'm just grateful to John and Lee for recognizing it, and so thankful that we weren't parked somewhere sleeping because we may not have smelled the smoke at all until it was too late," he says. "It happened so fast we didn't have time to get scared, but we were pretty shook up after."
Lee Brice has previously suffered similar drama back in January, when his bus caught fire in mesa, Arizona.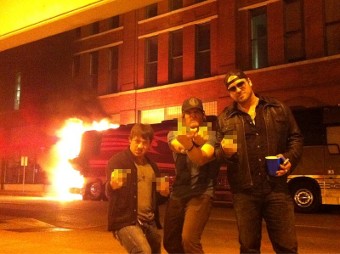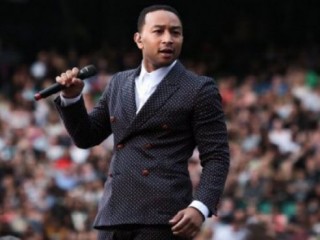 John Legend collaborates with Pharrell, Q-Tip and Hit-Boy for upcoming album
added on Tuesday 6th August 2013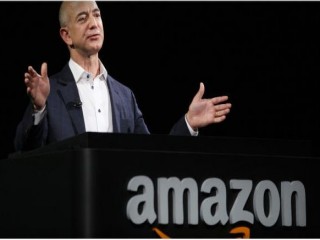 Jeff Bezos buys The Washington Post though he won't be leading it
added on Tuesday 6th August 2013