Arts and Entertainment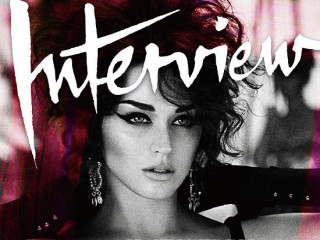 Katy Perry shows unrecognizable new look on the cover of Interview magazine
Is this a test?! We won't be able to pass it then... Despite we're getting used to Katy Perry's makeovers, this time was impossible to recognize the 27-year-old singer. A sneak peek for the March issue of Interview Magazine shows the beauty in a black and white photo, but with a drastically new look, apparently as a redemption of Amy Winehouse. The estranged wife of Russell Brand also gives an interview inside, taken by Bridesmaids star Kristen Wiig. The March cover itself, which was leaked online on Monday, February 27, was shot by Mikael Jansson and styled by Karl Templer.

Barely recognizable in the picture, the "Teenage Dream" hitmaker shows off a sultry look by trading her bubblegum-colored fashions with a sequined bra top, long black gloves and chandelier earrings. She also seems to have been inspired by the late Amy Winehouse as she sports thick, winged black eyeliner.

In a statement that came along with the sneak peek, Interview magazine noted, "If you haven't already heard, Katy Perry is our March covergirl. We're pretty excited (!), especially as she's interviewed by one of our favorite comedians, Kristen Wiig."
The March issue also features fashion faves Franca Sozzani, Christopher Kane and Sarah Burton.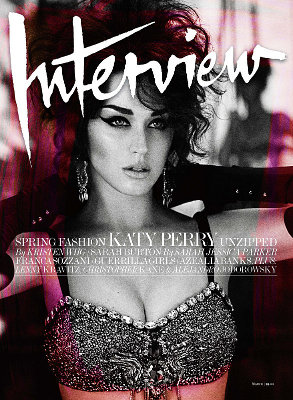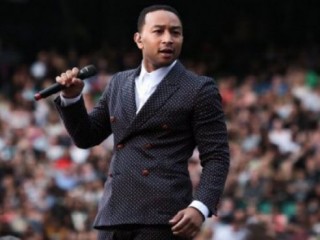 John Legend collaborates with Pharrell, Q-Tip and Hit-Boy for upcoming album
added on Tuesday 6th August 2013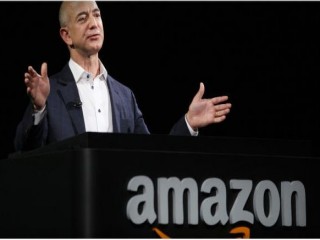 Jeff Bezos buys The Washington Post though he won't be leading it
added on Tuesday 6th August 2013