Arts and Entertainment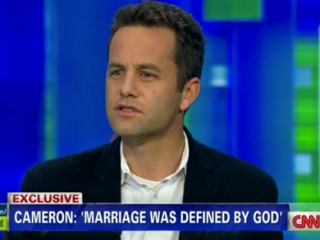 Kirk Cameron doesn't approve homosexuality, says it's unnatural
Former TV idol star Kirk Cameron recently angered the gay community as he named the homosexuality as being "unnatural" during an interview with Piers Morgan, on CNN. The "Growing Pains" actor, who transitioned from "a teen-idol-atheist in Hollywood and became a devoted follower of Jesus Christ in the middle of [his] career" told the journalist that he does not support gay marriage and believes homosexuality is wrong.
"I think that it's - it's - it's unnatural. I think that it's - it's detrimental, and ultimately destructive to so many of the foundations of civilization," he said about homosexuality.
On the subject of gay marriage, Cameron remarked "Marriage is almost as old as dirt, and it was defined in the garden between Adam and Eve. One man, one woman for life till death do you part. So I would never attempt to try to redefine marriage. And I don't think anyone else should either. So do I support the idea of gay marriage? No, I don't." When asked what he would do if one of his six kids told him, "Dad, bad news, I'm gay," Cameron responded, "I'd sit down and I'd have a heart to heart with them, just like you'd do with your kids."
Herndon Graddick, Senior Director of Programs of the Gay & Lesbian Alliance Against Defamation (GLAAD) has hit back at Cameron calling his views outdated. "In this interview, Kirk Cameron sounds even more dated than his 1980s TV character," Graddick said in a statement to RadarOnline.com.
"Cameron is out of step with a growing majority of Americans, particularly people of faith who believe that their gay and lesbian brothers and sisters should be loved and accepted based on their character and not condemned because of their sexual orientation."
Piers Morgan disagreed with Cameron's anti-gay position when asked what he would do if one of his kids came out. "I'd say 'that's great son, as long as you're happy'," Morgan said. On top of that Morgan did defended his guest's viewpoint as "brave", explaining that Cameron was "honest to what he believed in".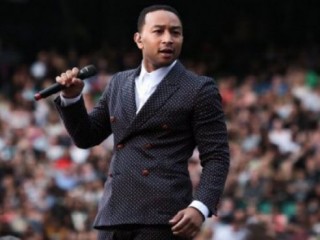 John Legend collaborates with Pharrell, Q-Tip and Hit-Boy for upcoming album
added on Tuesday 6th August 2013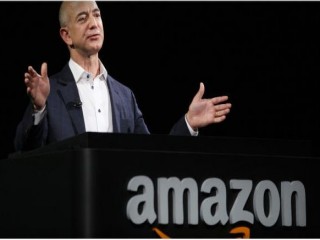 Jeff Bezos buys The Washington Post though he won't be leading it
added on Tuesday 6th August 2013