Arts and Entertainment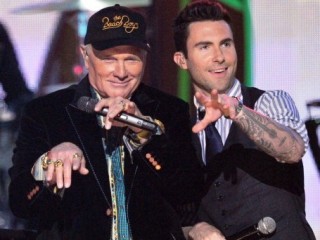 Maroon 5 and Foster the People paid Beach Boys Tribute at the Grammys 2012
Adam Levine
and his band
Maroon 5
along with
Foster the People
took the stage for a special
Beach Boys Tribute
at the 2012 Grammy Awards ceremony on Sunday night, Febr. 12th. Maroon 5 opened the performance with band's hit
"Surfer Girl"
, in a set decorated with surfboards and large video screens displaying psychedelic [atterns of color, as the crowd swayed. Foster the People followed with
"Wouldn't It Be Nice,"
and then, introduced by radio host Ryan Seacrest the Beach Boys took the stage.
Led by the band's three surviving co-founders, the Beach Boys performed for the first time after 20 years. They sang the classic "Good Vibrations" in honor of their 50th anniversary. Maroon 5 and Foster the People returned for the finale of that song. Though the band was a little stiff on stage, Grammy viewers tweeting along welcomed the nostalgic break.
"BEACH BOYS TOGETHER! This is so great to see. I can't even express my joy for this! Real music y'all. Get it Beach Boys. I love Brian Wilson," tweeted @ImMattGiraud.
Maroon 5, Foster the People and The Beach Boys :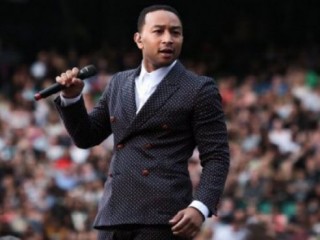 John Legend collaborates with Pharrell, Q-Tip and Hit-Boy for upcoming album
added on Tuesday 6th August 2013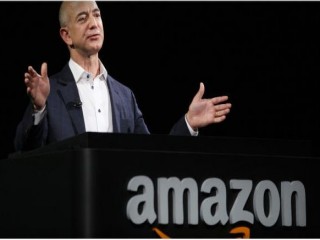 Jeff Bezos buys The Washington Post though he won't be leading it
added on Tuesday 6th August 2013