Arts and Entertainment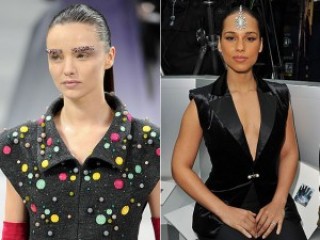 Miranda Kerr and fellow models wear crystal-encrusted eyebrows at Chanel show in Paris
Aussie supermodel Miranda Kerr was a main attraction on the catwalk at the Paris Fashion Week yesterday March 6th during Chanel's Autumn/Winter 2012 show held at the Le Gran Palais in Paris. Created by German designer Karl Lagerfeld, the collection sported as main ensemble enormous crystal-encrusted eyebrows in shades of grey, green, pink and purple, that co-ordinated nicely with their designs.
Despite it's an original idea, we must agree that it is beyond any expectations and too much jewelry alike... scary. Sam McKnight helped with the hairstyle, teaming Karl Lagerfeld's designs with sleek ponytails for which he used high-shine gel.
Miranda also was sporting a Grey marl coat covered in jewels of the solar system. The 28-year-old was also wearing long red gloves, pink court shoes and a green velvet bag for her runway appearance. Julia Nobis, Rosemary Smith and Australia's Next Top Model winner Montana Cox all took to the glittering runway. At the event were seen famous faces such as Katy Perry, Alicia Keys, Olivia Palermo and boyfriend Johannes Huebl. Singer Alicia was spotted with a gorgeous flamboyant piece of head jewelry, fitted with her shiny sleeveless black outfit and dark trousers. Katy Perry paired her blue hair with a black lace dress with a daring cleavage.
Meanwhile, rapper Kanye West took the stage for his Ready-To-Wear Fall/Winter 2012 show at Halle Freyssinet in Paris.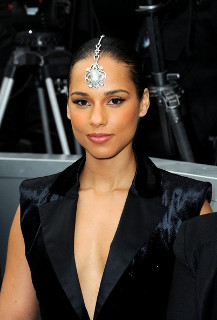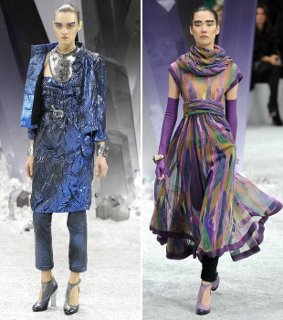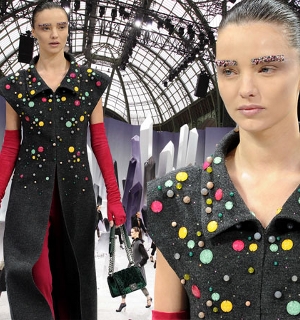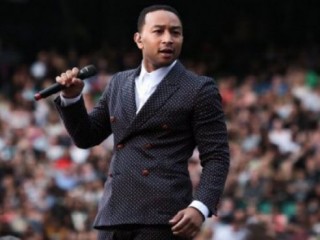 John Legend collaborates with Pharrell, Q-Tip and Hit-Boy for upcoming album
added on Tuesday 6th August 2013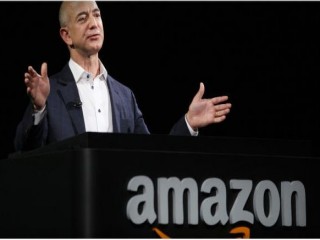 Jeff Bezos buys The Washington Post though he won't be leading it
added on Tuesday 6th August 2013