Arts and Entertainment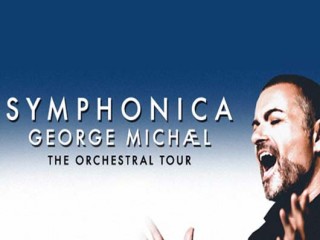 Musician George Michael announced his 2012 Symphonica tour dates rescheduled
George Michael's Symphonica tour dates rescheduled 2012:
September 4 - Stadhalle, Vienna Austria (newly added)
September 6 - Stadhalle, Vienna Austria (rescheduled from Nov. 21, 2011)
September 9 - Palais Garnier, Paris France (rescheduled from Apr. 29, 2011)
English musician
George Michael
, who is completily recovered after suffered of pneumonia at the end of 2012 and spend more than 10 days in an intensive-care-unit in a Vienna hospital, Austria was more than happy to announce the rescheduled tour dates of his
Symphonica tour
for UK and Europe.
"I would like to take this opportunity to say thank you first to the doctors and nurses who saved my life and took such great care of me and to all my fans, family and friends for their love and support. I'm looking forward to seeing everyone," said the Careless Whisper singer.
The tour has been rescheduled and would re-start September 4 with a concert in Vienna where he will sing at least for 1,000 staff from AKH hospital which would be given free tickets to his show, for saving his life. Michael will also play The Palais Garnier Opera House in Paris on September 9, which makes him the first pop singer to perform at the venue. The tour continues in the Netherlands as well as London that month.
Concert promoters have confirmed original tickets bought for any of the postponed gigs will be valid for the rescheduled dates.
George Michael's Symphonica tour dates rescheduled 2012:
September 4 - Stadhalle, Vienna Austria (newly added)
September 6 - Stadhalle, Vienna Austria (rescheduled from Nov. 21, 2011)
September 9 - Palais Garnier, Paris France (rescheduled from Apr. 29, 2011)
September 14 - Ziggo, Amsterdam Netherlands (newly added)
September 16 - LG Arena, Birmingham UK (rescheduled from Dec. 09)
September 17 - LG Arena, Birmingham UK (rescheduled from Dec. 10)
September 21 - MEN Arena, manchester UK (rescheduled from Dec. 12)
September 23 - SECC, Glasgow UK (rescheduled from Dec. 06)
September 24 - SECC, Glasgow UK (rescheduled from Dec. 07)
September 29 - Royal Albert Hall, London UK (rescheduled from May 02, 2012)
October 01 - Motorpoint Arena, Sheffield UK (rescheduled from Dec. 02, 2011)
October 03 - Metro Radio Arena, Newcastle UK (rescheduled from Dec. 03, 2011)
October 05 - Motorpoint Arena, Cardiff UK (rescheduled from Nov. 26, 2011)
October 06 - Motorpoint Arena, Cardiff UK (rescheduled from Nov. 27, 2011)
October 09 - MEN Arena, Manchester UK (rescheduled from Dec. 13, 2011)
October 10 - Echo Arena, Liverpool UK (rescheduled from Nov. 30, 2011)
October 13 - Earls Court, London UK (rescheduled from Dec. 16, 2011)
October 14 - Earls Court, London UK (rescheduled from Dec. 17, 2011)
October 17 - Earls Court, London UK (rescheduled from Dec. 19, 2011)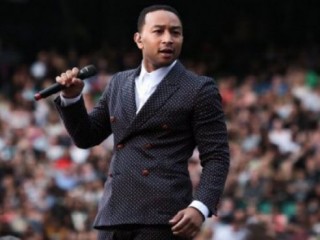 John Legend collaborates with Pharrell, Q-Tip and Hit-Boy for upcoming album
added on Tuesday 6th August 2013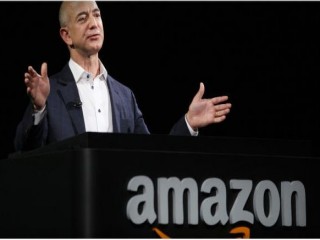 Jeff Bezos buys The Washington Post though he won't be leading it
added on Tuesday 6th August 2013