Sports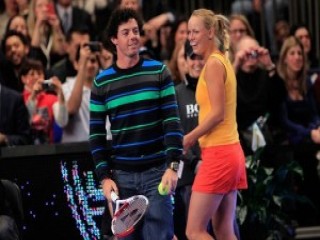 Number 1 Golfer McIlroy takes the court and plays tennis against Maria Sharapova
No. 1 ranked golfer Rory McIlroy joined his girlfriend Caroline Wozniacki on the tennis court at the BNP Paribas Showdown at New York's Madison Square Garden, Monday March 5th. Before teasing the tennis ball as it was a golf one, Rory played a point against Caroline's opponent Maria Sharapova. And guess what? He won it! While World No.4 Caroline was almost losing the match (6-3, 6-4) to Sharapova, she gave the racket to Rory for one point.
The funny and entertaining incident was not the only one during the match, but the second one as Maria Sharapova engaged in a spot of dancing with a crowd member, moment Wozniacki became somehow jealous and brought her boyfriend on the court. McIlroy received laughs and applause from the crowd, while Wozniacki hive-fived with him before leaving towards his place.
Rory arrived Monday in New York for his first tournament at World Golf Championships kicking off on Thursday, March 8, just one day after the golfer won the Honda Classic in Palm Beach Gardens, Fla., to ascend to No. 1 in the world for the first time.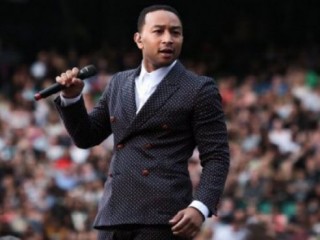 John Legend collaborates with Pharrell, Q-Tip and Hit-Boy for upcoming album
added on Tuesday 6th August 2013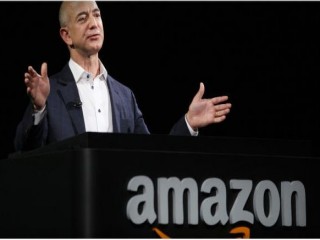 Jeff Bezos buys The Washington Post though he won't be leading it
added on Tuesday 6th August 2013