Politics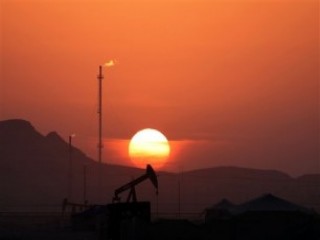 Oil prices pulled below $109 barrel on Monday after recent high jump
Oil prices took a breather on Monday, falling slightly below US$ 109 barrel, as investors booked some profits after a seven-day surge. Retail gasoline prices continued to climb, adding five cents over the weekend for a national average of $3.70 per gallon. Benchmark crude fell by $1.21 to end the day at $108.56 per barrel in New York. Brent crude, which is used to price oil that's imported by U.S. refineries, lost $1.30 to finish at $124.17 per barrel in London.
Analysts say a standoff between the West and Iran over its nuclear program continues to keep oil prices around nine-month highs. But some traders sold contracts to lock in profits following a 9 percent rise since Valentine's Day, February 14th. "Some people are getting out now just because oil is at those high levels," PFGBest analyst Phil Flynn said.
Western nations fear that Iran is building a nuclear weapon and have been trying to get international inspectors into its facilities. Iran denies the claim and has threatened to disrupt oil supplies in response to any threats.
Meanwhile, gasoline prices continue to rise in the U.S. The national average of $3.70 is the highest ever for this time of year. Drivers are paying an average of $4.29 per gallon in California. The price is above $4 per gallon in Alaska and Hawaii, and it's about $3.95 per gallon in Connecticut and New York.
In some isolated cases around the country, gas is already going for more than $5 a gallon.
The Oil Price Information Service said that pump prices should increase by another 5 to 10 cents in coming days to reflect price hikes last week in wholesale markets. The national average could hit $4.25 a gallon by late April, OPIS chief oil analyst Tom Kloza said.
In other energy trading, heating oil fell by 3 cents to finish at $3.29 per gallon and gasoline futures lost 2 cents to end at $3.13 per gallon. Natural gas futures fell by 10 cents to finish at $2.45 per 1,000 cubic feet.
"This is what happens when the U.S. begins to climb back up the mountain and recovers," said Larry Carl of Oil Outlooks and Opinions. "America is still the biggest consumer of oil and we are also the most freewheeling buyers."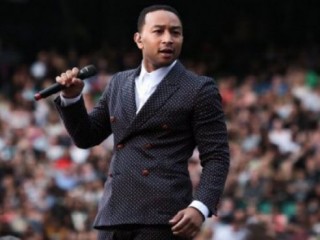 John Legend collaborates with Pharrell, Q-Tip and Hit-Boy for upcoming album
added on Tuesday 6th August 2013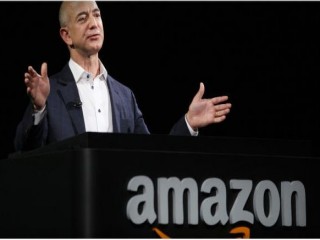 Jeff Bezos buys The Washington Post though he won't be leading it
added on Tuesday 6th August 2013