Arts and Entertainment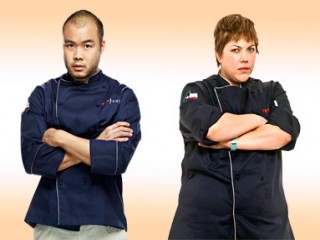 Paul Qui wins Top Chef: Texas, takes home the $125.000 prize
Paul Qui, who trained under Uchi chef Tyson Cole before taking the reins at Cole's second restaurant, has been declared last night, Febr. 29th the champion of "Top Chef: Texas" season 9. The 31-year-old chef beat out another finalist Sarah Grueneberg in the Wednesday finale taking place in Vancouver, British Columbia.

Uchi and Uchiko have been hosting watch parties throughout the season, and during the finale Wednesday night at Uchiko, where Cole was working the kitchen, more than 100 people who were gathered around the TV sets hanging in the lobby and over the sushi bar erupted in cheers as Qui took home the coveted prize. "I am extremely happy to see my dad and mom being there and everybody I've met through out this journey," Paul stated. "The magnitude of what we've done since San Antonio is so broad I can't describe it."
For the final battle, the two chefs had to create a four-course tasting menu for 100 guests and the judges. To help them serve the dishes, Barbara Lynch, Ty-Lor Boring, Chris Crary and Keith Rhodes came to assist Paul, while Nyesha Arrington, Tyler Stone, Heather Terhune and Grayson Shmitz lent their hands for Sarah.

The judges were split into two teams. The first one, which included Gail Simmons, Mark McEwen of "Top Chef: Canada," Cat Cora and Tom Colicchio, tasted the dishes at Paul's restaurant first. Afterward, they switched places with the second group of judges, Emeril Lagasse, Hugh Acheson, Bill Terlato and David Meyers, who ate Sarah's food first.

Both chefs earned praises from the judges. Head judge Colicchio said the finale was "about as close as it can get... You both should be very, very proud," before host Padma Lakshmi finally announced Paul as the winner. He took home the grand prize of $125,000.

As for Sarah, she couldn't hide her sadness. She said with tears, "I thought for second it was going to be me and it wasn't. I think I deserve to be Top Chef but it wasn't my day."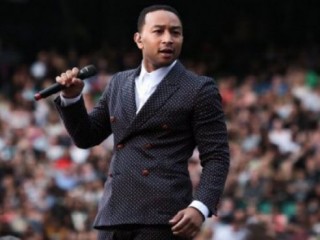 John Legend collaborates with Pharrell, Q-Tip and Hit-Boy for upcoming album
added on Tuesday 6th August 2013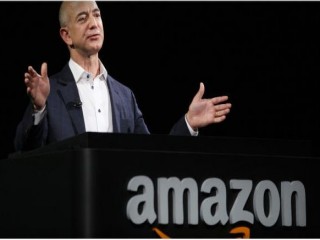 Jeff Bezos buys The Washington Post though he won't be leading it
added on Tuesday 6th August 2013