Arts and Entertainment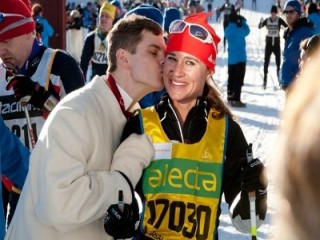 Pippa Middleton proves sportive at biggest cross-country ski race in Sweden
A local admirer - Erik Smedhs - kissed on the cheek Duchess Catherine's sister, Pippa Middleton on Sunday, March 4th after proved her athletic prowess in the annual 56-mile Vasaloppet cross-country ski race in Western Sweden. The 28-year-old, Pippa and her brother, James, took part in ski race to raise money for a children's charity.
Pippa, who finished in 412th place in the women's category, in a field of 15,800 male and female competitors, took 7 hours and 13 minutes to complete the course between the villages of Salen and Mora, around 200 miles northwest of Stockholm, reports The Telegraph. During the race, Pippa stopped to drink the local blabarsoppa, or blueberry soup, a drink handed out to racers that is said to boost energy, reports the Daily Mail.
Pippa told reporters she had only prepared for the race for "a couple of weekends" and admitted it had been tiring. Smedhs, 20, told The Daily Telegraph: "I didn't really plan it, it was just a spontaneous thing. It's traditional to kiss the winner of the race, but I thought it would be funny to kiss Pippa when she finished. She just said 'thank you' and smiled."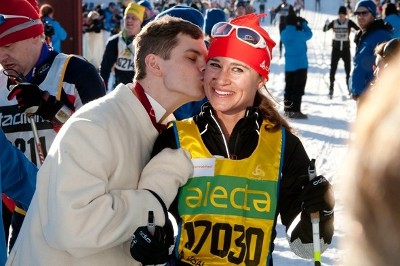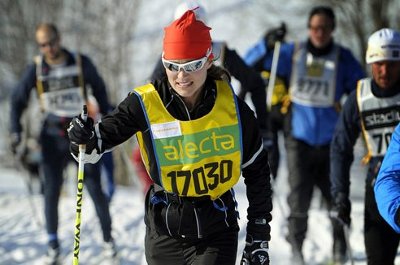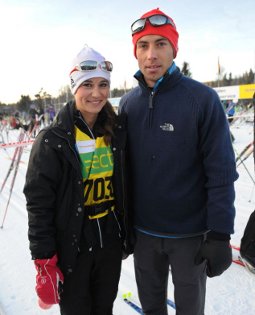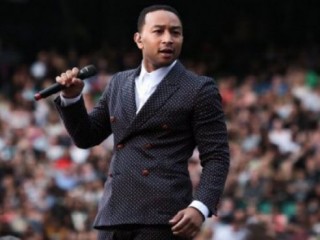 John Legend collaborates with Pharrell, Q-Tip and Hit-Boy for upcoming album
added on Tuesday 6th August 2013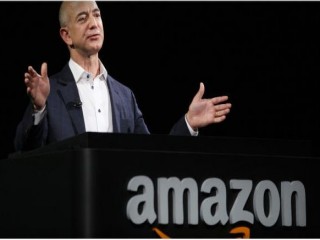 Jeff Bezos buys The Washington Post though he won't be leading it
added on Tuesday 6th August 2013