Politics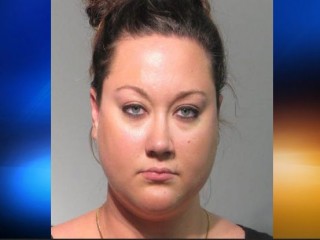 Shellie Zimmerman, wife of Trayvon Martin's killer arrested and charged with perjury
Shellie Zimmerman, wife of Trayvon Martin's killer George Zimmerman, was charged Tuesday with perjury, a third-degree felony that is punishable by up to five years in prison and a $5,000 fine. She quickly was released on bond herself for $1,000.

Shellie was arrested Tuesday after being charged with one count of perjury for allegedly lying under oath at his bond hearing about whether she and her husband had access to any money.

At Zimmerman's April 20 bond hearing, Shellie Zimmerman, 25, was asked whether the couple had any money. "Uhmm, not, not that I'm aware of," she responded.

But prosecutors say bank records show Shellie Zimmerman had stashed cash in a safe deposit box and transferred nearly $75,000 from her husband's bank account into hers. When her husband was granted bond and released from jail, the money was returned to George Zimmerman's account, according to a probable-cause affidavit prosecutors filed.

Shellie Zimmerman was charged with committing perjury during an official proceeding, a third-degree felony punishable by up to five years in prison and a $5,000 fine.

"Prosecutors sent a strong message that you have to tell the truth in court, because it is the whole basis of the judicial system," said attorney Benjamin Crump, who spent weeks pushing for Zimmerman's arrest in the Feb. 26 killing of teenager Trayvon Martin. "The credibility of each witness is always at the crux of every legal case," added Crump, who represents Trayvon's parents.

George Zimmerman was not charged with perjury because he was never asked about money while under oath. Zimmerman is facing a second-degree murder charge, which carries possible life sentence, in Trayvon's death. Shortly after Zimmerman's arrest in April, his lawyer requested a full bond hearing to determine whether he could be released pending trial.

Zimmerman's family testified under oath by phone. At the hearing, defense attorney Mark O'Mara and prosecutor Bernardo de la Rionda asked Shellie Zimmerman whether the couple had any funds. Shellie Zimmerman said the defense attorney had explained to her that he planned to apply for state financial aid reserved for the indigent who cannot pay their court costs.

Asked by de la Rionda how much money had been raised by a website George Zimmerman set up while he was in hiding, Shellie Zimmerman said she did not know.

To pay the bond, she said, the family planned to "pull together members of the family to scrape up anything that we possibly can."

Days after Zimmerman's release on $150,000 bond, O'Mara revealed to the court that the website's PayPal account had amassed $204,000. O'Mara claimed that day that his client hadn't mentioned it at the bond hearing because Zimmerman did not know how much money was available to him at the time.

The defense lawyer has since acknowledged that his client lied because of "fear, mistrust and confusion." At first the judge set the bond issue aside while prosecutors investigated the matter. At an unrelated court hearing held June 1, the prosecutor stunned the court by filing a motion to revoke Zimmerman's bond.

De la Rionda said jailhouse phone calls between Zimmerman and his wife — recorded before the April 20 bond hearing — showed she knew the PayPal account had already raised over $100,000. According to the affidavit, the two engaged in a plot to hide the money.

From April 16 to 19, Shellie Zimmerman transferred $74,400 from George Zimmerman's account to her own in small chunks: She transferred just under $10,000 six times and $7,500 twice.

On the 16th, she twice withdrew $9,000 cash from her own account and later discussed with her husband taking what she "put in the box."

George Zimmerman felt safer if his wife used gift cards instead of cash and asked her to pay off their American Express and Sam's Club cards, according to prosecutors.

On April 16 and 17, another $47,000 was transferred from Zimmerman's account to his sister's bank account.

Prosecutors said Zimmerman and his wife were careful to speak in code.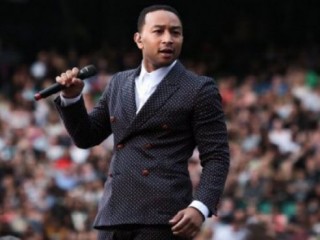 John Legend collaborates with Pharrell, Q-Tip and Hit-Boy for upcoming album
added on Tuesday 6th August 2013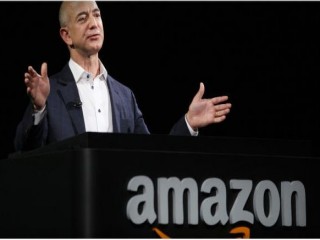 Jeff Bezos buys The Washington Post though he won't be leading it
added on Tuesday 6th August 2013