Arts and Entertainment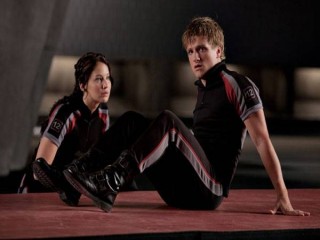 The Hunger Games debuts with $155 million earnings, sets opening record
Box Office Weekend 23-25 March 2012:
1. The Hunger Games, $155 million
2. 21 Jump Street, $21.3 million ($5.3 million international)
3. Dr. Seuss' the Lorax, $13.1 million ($5.5 million international)
4. John Carter, $5 million ($22.2 million international)
5. Act of Valor, $2.1 million
The new film that had the premiere this Friday, March 23rd The Hunger Games topped the weekend box office (23-25 March). Not only topped it but totally conquered it with a whooping gross of $155 million, which puts it near the top of the domestic record book.
The Hunger Games, the film adaptation of the bestselling novel by Suzanne Collins, which stars actress Jennifer Lawrence slid into the No. 3 spot of the domestic biggest opening chart, soon after Harry Potter and the Deathly Hallows and The Dark Knight, but ahead of Spider-Man 3 – which opened with $151.1 million in 2007.
It's also the highest opening of all time for a non-sequel movie. No movie has ever had as large an opening weekend outside of the summer season. The book is the first installment of a trilogy, and the movie's box office results mean that filmgoers can expect to see the other two books brought to the big screen as well. Part two, Catching Fire, is expected to hit theaters in November 2013, and hopes to do the finale, Mockingjay, as a two-part film installment.
Last weekend's top film, 21 Jump Street, fell to #2 taking in $21.3 million; Dr. Seuss' The Lorax came in at #3 with $13.1 million; John Carter was at #4 with just over $5 million; and Act of Valor held steady at #5 with just over $2 million. We must look up to next weekend's premieres, the Julia Roberts-starring fantasy film Mirror, Mirror and the Warner Bros. Wrath of the Titans.
1. The Hunger Games, $155 million
2. 21 Jump Street, $21.3 million ($5.3 million international)
3. Dr. Seuss' the Lorax, $13.1 million ($5.5 million international)
4. John Carter, $5 million ($22.2 million international)
5. Act of Valor, $2.1 million
6. Project X, $2 million
7. A Thousand Words, $1.9 million
8. October Baby, $1.7 million
9. Safe House, $1.39 million ($2.3 million international)
10. Journey 2: The Mysterious Island, $1.37 million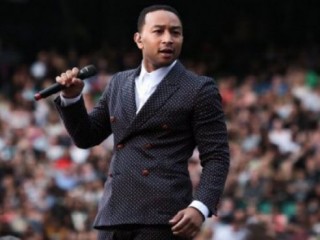 John Legend collaborates with Pharrell, Q-Tip and Hit-Boy for upcoming album
added on Tuesday 6th August 2013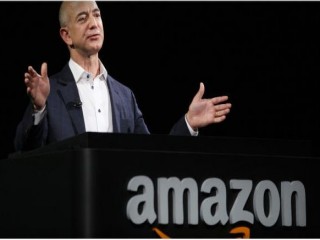 Jeff Bezos buys The Washington Post though he won't be leading it
added on Tuesday 6th August 2013