Arts and Entertainment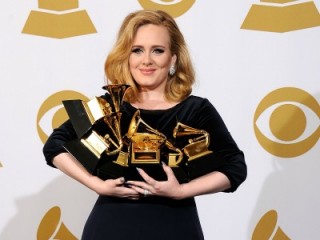 Update: Adele plans a hiatus in music, but not a long one
After winning every prize she got nominated at the 2012 Grammy Awards gala on Sunday night, the British singer
Adele
wants to take off a 4-5 years hiatus to focus on her love life, according to an official interview with
Vogue
magazine. But it looks like her statement was misunderstood, as she released another one to clarify her plans.
She wrote that she would indeed take a break, but it won't be that long. "I've a few days off now, and then it's the Brit Awards here at home and then I'm straight into the studio," the Grammy-awarded singer informed her devotees. And assured them, "BOYYAHH! 5 years? More like 5 days!"
She talked about taking years off from music when doing an interview with Vogue. "I am f***ing off for four or five years. If I am constantly working, my relationships fail," she said back then. "So at least now I can have enough time to write a happy record. And be in love and be happy."
In addition clearing up the hiatus plan, Adele also shared about how overwhelmed she was after winning six Golden Gramophones at the Grammys. "I'm absoloutly (sic) flabbergasted! In between laughing my head off, welling up, needing to sit down and trying to maintain an open fire," she spilled.
"Despite the phenomenal year, I swear I didn't think I had any chance. All the categories were full of people I adore with brilliant songs, records and performances. So not in my wildest dreams did I think to actually prepare anything proper to say just in case."
As for the upcoming
Brit Awards
(February 21st), Adele is still a favorite winner, as pop band
Coldplay
recently shared that they are facing a sure lose out to Adele.
"Unless Adele somehow deletes her albums, I think we can come to the conclusion that (we won't win that award), I'm pretty sure of it,"
frontman
Chris Martin
told Jo Whiley on BBC Radio 2. Adele is up for
British Female Solo Artist, British Single
and
Mastercard British Album of the Year.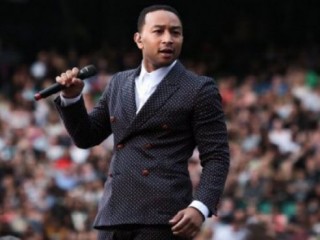 John Legend collaborates with Pharrell, Q-Tip and Hit-Boy for upcoming album
added on Tuesday 6th August 2013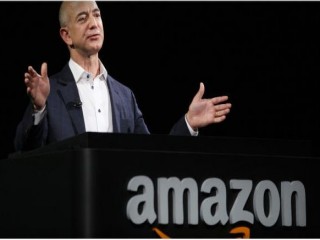 Jeff Bezos buys The Washington Post though he won't be leading it
added on Tuesday 6th August 2013