Arts and Entertainment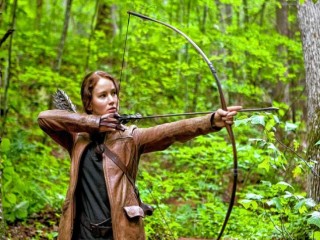 Watch First clip of upcoming sci-fi movie 'The Hunger Games'
The highly anticipated movie The Hunger Games now enjoys a brand new promo clip which features actress Katniss Everdeen as she steals the judges' attention as a District 12 Tribute. The snippet focuses on the evaluation scene, where the female lead shows off her prodigious archery skill in front of the gamemakers.

As Seneca Crane and co. ignore her performance, the heroine gets irritated before firing a perfect shot to an apple in the mouth of a baked pig. The frontal action apparently shocks the juries as they suddenly turn their heads at the young woman.

Based on Suzanne Collins' bestselling book with the same title, Katniss follows the story as a girl from the mining district of Panem who replaces his sister Prim in annual deadly games sponsored by the government in the Gary Ross-directed movie. With the help from mentor Haymitch Abernathy, Katniss, along with her partner Peeta Mellark, is forced to rely upon her sharp instincts to survive in the live-televised games. Tackling the lead role of Katniss is Oscar nominee Jennifer Lawrence, while Josh Hutcherson and Liam Hemsworth portray Peeta and Gale Hawthorne respectively. Also rounding up the cast ensemble are Ben Wesley as Seneca, Woody Harrelson as Haymitch, Elizabeth Banks as Effie Trinket, Lenny Kravitz as Cinna, and Stanley Tucci as Caesar Flickerman.
The highly anticipated movie is due to open wide in the U.S. on March 23. meanwhile, a new song on the film's soundtrack has been unleashed. Performed by legendary band Arcade Fire the song is title "Abraham's Daughter" and we've uploaded it below.
Listen to Arcade Fire's song for The Hunger Games Soundtrack:
Watch here "The Hunger Games" First Clip: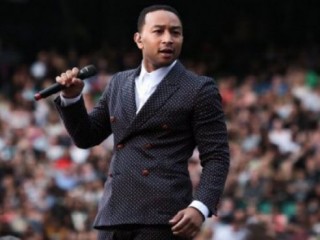 John Legend collaborates with Pharrell, Q-Tip and Hit-Boy for upcoming album
added on Tuesday 6th August 2013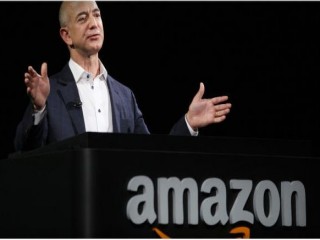 Jeff Bezos buys The Washington Post though he won't be leading it
added on Tuesday 6th August 2013