Arts and Entertainment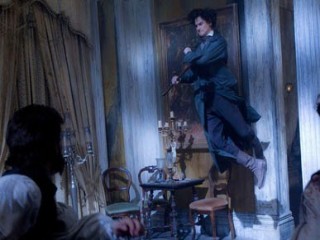 Watch Prometheus and Abe Lincoln: Vampire Hunter New Extended Trailers
Director of Alien and Blade Runner, Ridley Scott returns with a brand new space thriller which may define him once again what a great director he is. Called Prometheus the movie was recently unveiled to the audince in the form of a new trailer which revealed tons of never-before-seen intense shots. The sneak peek was unveiled on Sunday, March 18 during a panel at 2012 WonderCon in Anaheim, California.
At the same time, Scott along with some starring actors including Charlize Theron and Michael Fassbender, as well as scribe Damon Lindelof attended the panel in Anaheim for a Q&A session.
The trailer itself presents a better idea at the plot of this sci-fi thriller. It follows the Prometheus spaceship as it first lands on a strange planet after a group of scientists discovered a pictogram at an ancient site. Also featured in the new sneak peek is a quick glimpse at the Space Jockey from Scott's 1979 "Alien". Despite the fact that the fresh trailer is jam-packed with creepy scenes, Scott insisted that the movie is not related to horror genre. The bottom line is just to make a good movie, he said during the panel. Just make a f****ing good movie. It's got nothing to do with horror or whatever. That's why there's only a few really, really great ones. Thereafter, there are only evolutions of copycats.
Watch the full trailer of Prometheus in here:
Joining Theron and Fassbender in the cast ensemble are Logan Marshall-Green, Noomi Rapace, Ben Foster, Idris Elba and Guy Pearce. This highly anticipated sci-fi movie is set to arrive in the U.S. theaters on June 8.
Meanwhile, at the Anaheim panel on Sunday was also released another trailer for the upcoming great movie from producer Tim Burton, Abraham Lincoln: Vampire Hunter. The fresh tailer offers more battle scenes between the President and the undead nloodsuckers. Director Timur Bekmambetov along with screenwriter Seth Grahame-Smith and actor Benjamin Walker were attending the Q&A session.
I thought, rather cynically, if you combine those two, you'd be on to something, Grahame-Smith recalled. The author of "Pride and Prejudice and Zombies" went on stating, I'm not a 'Twilight' hater. I have a lot of respect for Stephenie Meyer... it's good for movies, it's good for literature. He then joked, That said, our vampires don't sparkle.
While Abe is not presented as an iconic politician and president, but with a dedicated life to hunt and destroy those vampires that killed his mother. Here's the full trailer :
Abe Lincoln movie is scheduled for U.S. release this summer too, on June 22nd and will also star Rufus Sewell, Anthony Mackie, Jimmi Simpson and Mary Elizabeth Winstead.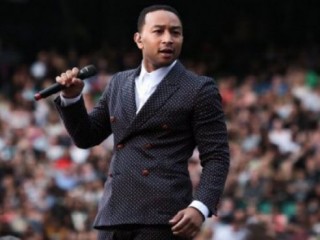 John Legend collaborates with Pharrell, Q-Tip and Hit-Boy for upcoming album
added on Tuesday 6th August 2013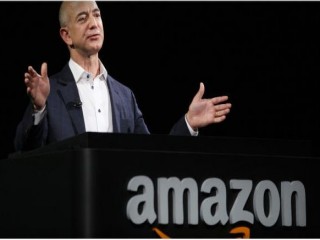 Jeff Bezos buys The Washington Post though he won't be leading it
added on Tuesday 6th August 2013