Famous Figures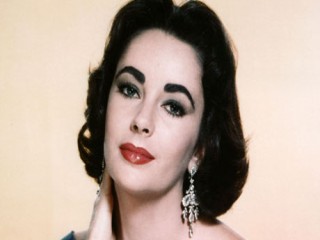 Academy Awards pays tribute to Elizabeth Taylor, Whitney Houston with 'In Memorian' montage
The Sunday's Academy Awards also paid tribute this year to those stars lost in 2011 including Laura Ziskin, Elizabeth Taylor, Steve Jobs, Whitney Houston. The live montage titled "In Memoriam" was introduced by host Billy Crystal and featured also the live performance of singer Esperanza Spalding, backed by the South California Children's Choir. Esperanza sang a restrained and powerful version of "What a Wonderful World" as the clips played.
The audience was asked to hold their applause until after the montage concluded, which they respectfully abided by. This prevented the morbid "applause-meter" phenomenon of years past, which seemed to unwittingly measure one fallen industry person's popularity against another.
The montage included a number of producers, costume designers, sound technicians and other departed industry folks, in addition to writers, directors and film stars. Among those honored were Whitney Houston and Apple co-founder Steve Jobs, who was awarded a posthumous Lifetime Achievement Award at the Grammy Special Merit Awards ceremony held in Los Angeles earlier this month.
The montage also included Jane Russell (who died shortly after last year's Academy Awards), Farley Granger (who starred in two Alfred Hitchcock films, including "Strangers on a Train"), Hal Kanter, Jackie Cooper (the former child actor who also famously played newspaper boss to Christopher's Reeve's "Superman"), Sidney Lumet (director of classic movies like "Serpico," "Network" and "Twelve Angry Men") and Oscar winner Cliff Robertson (best known to modern audiences as Spider-Man's Uncle Ben).
"In Memoriam" montage at the 84th annual Academy Awards closed with a clip of actress Elizabeth Taylor as "Cleopatra." The actress died in 2011 after suffering from heart disease.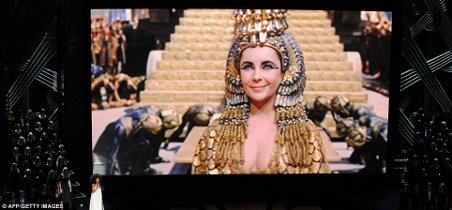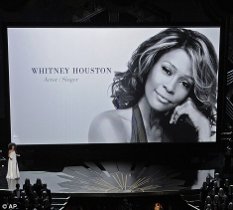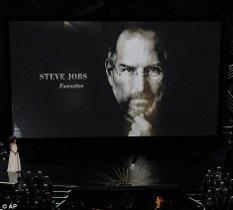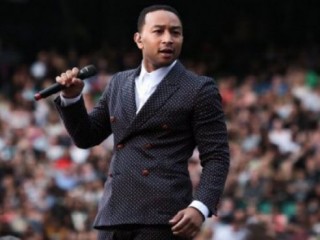 John Legend collaborates with Pharrell, Q-Tip and Hit-Boy for upcoming album
added on Tuesday 6th August 2013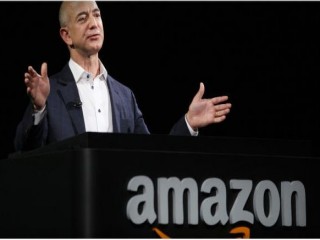 Jeff Bezos buys The Washington Post though he won't be leading it
added on Tuesday 6th August 2013