Arts and Entertainment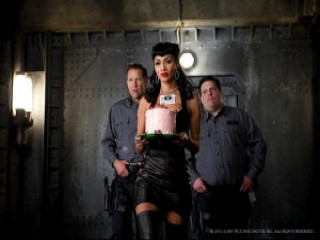 New posters for Men In Black 3 have arrived, Scherzinger is a sexy villainess
The sci-fi comedy film Men In Black 3 has recently updated some posters from the upcoming still which also features the beautiful Pussycat Doll singer, Nicole Scherzinger. The new poster released shows Nicole wearing a leather skin-tight mini dress, tight boots and villainous look. She brings a pink cake on a plate. Along Scherzinger's poster, Columbia Pictures unveiled several other featuring Jemaine Clement's villainous Boris, Agent J and Agent K are posing in several other. In one picture, Boris is seen standing in what seems to be a tunnel, while in another one he is seen being tethered alone in a highly-secured metal chamber.
A poster featuring Alice Eve's young Agent O adjusting what looks like a sci-fi gadget worn by young K is also on this set. Premiering 10 years after its predecessor, on May 25th MIB 3 will star along Agent J – Will Smith and Agent K – Tommy Lee Jones some new faces: Josh Brolin, Emma Thompson, and Jemaine Clement.
In "MIB 3", J has seen some inexplicable things in his 15 years with the Men in Black, but nothing perplexes him as much as his partner Agent K. As K's life and the fate of the planet are put at stake, J will have to travel back in time to put things right. J discovers that there are secrets to the universe that K never told him; secrets that will reveal themselves as he teams up with the Young K to save his partner, the agency, and the future of humankind.
Serving as the director for the action comedy is Barry Sonnenfeld with David Koepp penning the screenplay.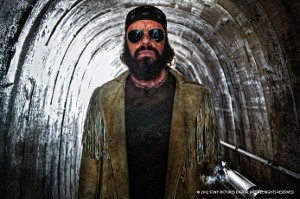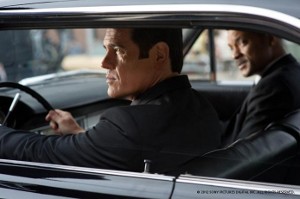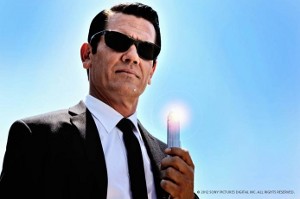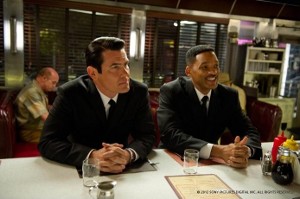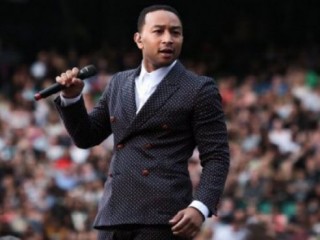 John Legend collaborates with Pharrell, Q-Tip and Hit-Boy for upcoming album
added on Tuesday 6th August 2013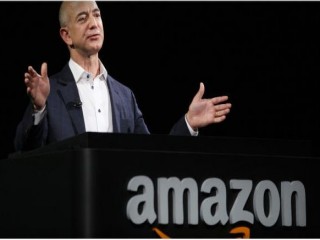 Jeff Bezos buys The Washington Post though he won't be leading it
added on Tuesday 6th August 2013