Arts and Entertainment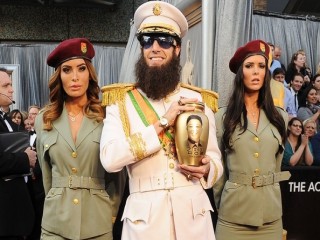 Sacha Baron Cohen stunts at 2012 Oscars dressed up like 'The Dictator'
Leading up to this evenings Oscar festivities, there was much speculation as to what stunt Sacha Baron Cohen would pull on the red carpet. Earlier this week, Cohen and his people sent the Academy Awards a proposal asking if he could storm the red carpet as his character from the upcoming The Dictator. Fearful that their big event would be hijacked by the Borat comedian, the Academy threatened to pull Cohen's invite.

Cooler heads prevailed, and Cohen was asked back to the Oscars, after all, he is one of the stars of Hugo, a multi-nominee. However, he offered up one of the most memorable moments of the night as he showed up dressed like The Dictator along with two sultry female bodyguards. But the surprise was yet to come as he was holding in his hands an urn. While he was being interviewed by E!'s Ryan Seacrest, Cohen's Dictator persona took the opportunity to spill the entire urn containing "ashes of the late North Korean leader, Kim Jong-il" all over the dapper host. "I love it here because it gives me an opportunity to bring my dear friend and doubles tennis partner, Kim Jong-il," he explained. "It was his dream to come to the Oscars and to be sprinkled over the red carpet and over Halle Berry's chest."

Seacrest was visibly peeved that his crisp Burberry tux was now covered in soot. Security promptly escorted Cohen away as he was crying out that he has spilled the body of the late Kim Jong-il.
The Dictator is due for cinema release in May. Baron Cohen plays Admiral General Aladeen, leader of the fictional north African republic of Wadiya. It follows Baron Cohen's previous film outings in Bruno, Borat and Ali G Indahouse.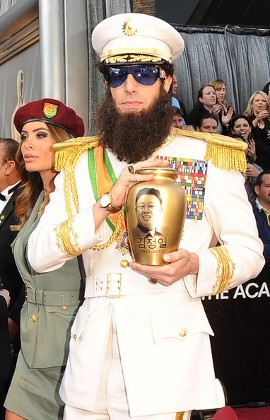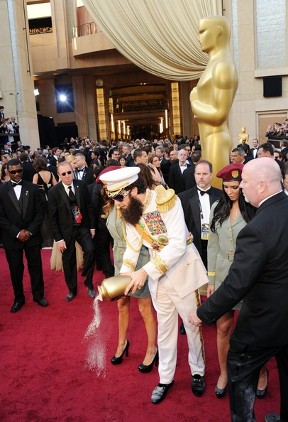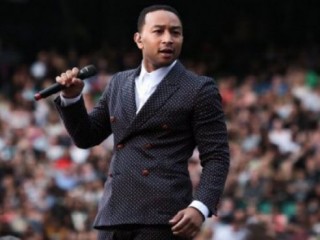 John Legend collaborates with Pharrell, Q-Tip and Hit-Boy for upcoming album
added on Tuesday 6th August 2013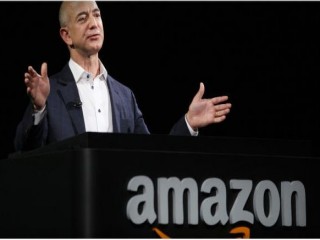 Jeff Bezos buys The Washington Post though he won't be leading it
added on Tuesday 6th August 2013