Famous Figures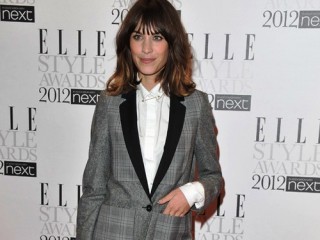 Model Tali Lennox shows too much of her underwear at Elle Style Awards in London
Hosted by
Alexa Chung
, the Elle Style Awards 2012 were held yesterday, on Monday February 13th at The Savoy, London. The big missing was actress
Michelle Williams
, which was named
Best Actress
.
Meanwhile, 19-year-old model Tali Lennox - daughter of
Annie Lennox
was the one who stole the attention on the red carpet wearing a stunning Julien Macdonald gown, which unfortunately showed too much nude sexy underwear. At the same time, the "Downtown Abbey" actress
Laura Carmichael
had bad luck last night, as she took a stumble on the deck. On top of that, she looked shapeless in a silver Christopher Kane dress. Actress
Gillian Anderson
was another eye-catching attendee, wearing a 1965 canary yellow Sarmi dress by William Vintage.
Amongst the high-profile guests included "Mad Men" actress
Christina Hendricks
and new Bond girl
Naomie Harris
. Hendricks, whose curvier figure has been a major talking point in fashion since she made her name in Mad Men , said despite what critics say, she wears what she wants.
"I just wear things that I fall in love with and I think people have too many rules about what people should wear on the red carpet. You shouldn't wear prints and you shouldn't wear that and I think that some of the fun has been taken out of fashion. I think people should wear what they feel passionate about," she said.
Among others on the red carpet, the highlight dresses of the evening included a dress worn by British model Poppy Develigne by Mary Katrantzou for Topshop and Bond girl Harris' Viktor & Rolf dress with oversized stitching.
British model Rosie Huntington-Whiteley was on form as always in a sheer cream 'mullet' dress that featured embellishment across the bodice and a short hemline at the front that fell to the ground at the back.
Style Icon: Rosie Huntington-Whiteley
Best Actress: Michelle Williams
Best Actor: Eddie Redmayne
Best TV Show: Downton Abbey
Best TV Star: Christina Hendricks
Best Music Act: Florence Welch
Next Future Icon: Jessica Chastain
International Designer of the Year: Sarah Burton
British Designer of the Year: Jonathan Saunders
Jewellery Designer of the Year: Jordan Askill
Accessory Designer of the Year: Nicholas Kirkwood
Next Young Designer of the Year: Mary Katrantzou
Best Model: Isabeli Fontana
Contemporary Brand of the Year: Acne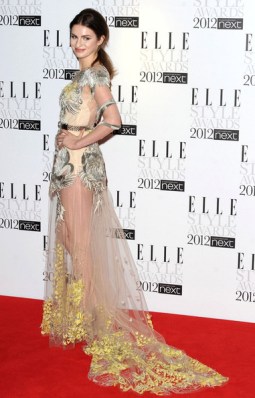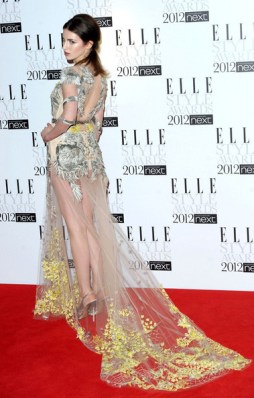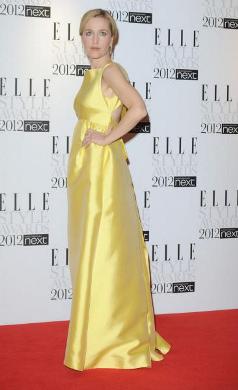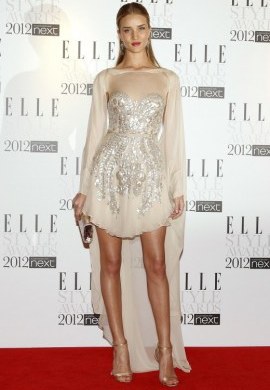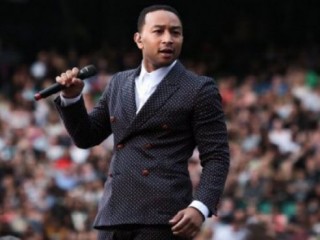 John Legend collaborates with Pharrell, Q-Tip and Hit-Boy for upcoming album
added on Tuesday 6th August 2013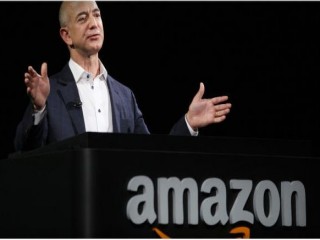 Jeff Bezos buys The Washington Post though he won't be leading it
added on Tuesday 6th August 2013