Arts and Entertainment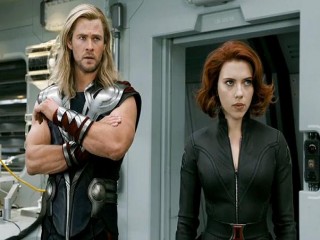 Marvel unleashed second trailer for 'The Avengers' with spectacular war scenes
We say that Black Widow definitely has the right skills to persuade you watch the movie! But you'll find it great by yourself by watching the fresh trailer of Marvel Studios' upcoming fantasy movie "The Avengers" released on Wednesday, Febr. 29 via Apple. Featuring tons of never-before-seen apocalyptic battle scenes, the sneak-peek highlights how the Earth Mightiest Heroes first meet each other before teaming up to save the Earth.

Joss Whedon's promo video also uncovers how Black Widow meets Bruce Banner in his hideout and persuades him to join S.H.I.E.L.D. At one point, Thor, Captain America and Iron Man are seen beating each other in an isolated place. It is closed with footage where a mysterious snake-like massive aircraft appears from behind a building before launching an attack. Different from the first trailer uncovered at the big game spot, we see unexpected enemy emerges and threatens global safety and security, moment when Nick Fury, director of the international peacekeeping agency S.H.I.E.L.D., finds himself in need of a team to pull the world back from the brink of disaster.
Spanning the globe, a daring recruitment effort begins. Captain America, Thor, Iron Man, Black Widow, the Hulk and Hawkeye must assemble to fight the biggest foes no single hero could withstand.
The Avengers trailer HD:
Rounding up the superheroes ensemble are Chris Evans, Chris Hemsworth, Robert Downey Jr., Scarlett Johansson, Mark Ruffalo, Jeremy Renner and Samuel L. Jackson. Walt Disney Pictures will release the much awaited film in the U.S. on May 4.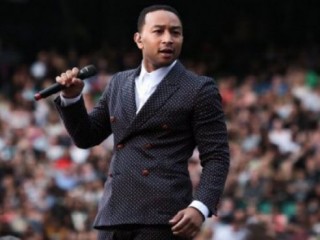 John Legend collaborates with Pharrell, Q-Tip and Hit-Boy for upcoming album
added on Tuesday 6th August 2013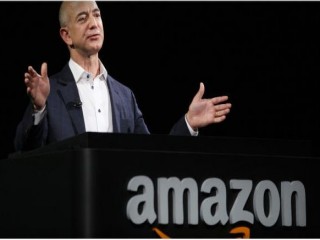 Jeff Bezos buys The Washington Post though he won't be leading it
added on Tuesday 6th August 2013